I love the very thought of this statement . . . "And now for something entirely different" . . . The trick is - Does "different" mean better or fun or worthwhile?  Or does the whole concept of different just mean getting out of our box and doing something, well - Different for the sake of it?
I saw this crazy video of someone splattering paint on a canvas to create some interesting art and I thought now that's intriguing.  I wonder if you can do a controlled version of that on a nice pottery piece? Hmmm.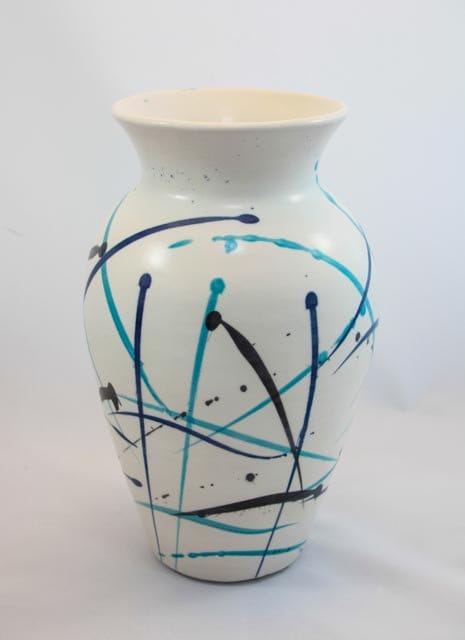 Why not?  It took a few - OK a Lot - Of practice splatters, but I got the hang of it after awhile and here they are. What do you think?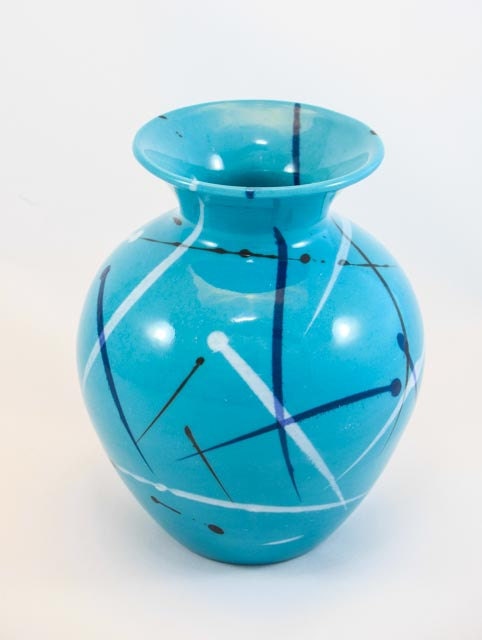 For me, it is different, but I really do like them. If they go well or if I can tweak it in a new direction, I think I might do a few more.  So, If you like one, heck buy it! They definately are all one-of-a-kind originals.
Eva