What's New In The Studio Blog | eMail Story 6/20/23 It's Summertime here in SW Florida and things in the Studio are certainly warming up both literally and new project wise as well. 
Recently, with a couple of friends, I took some Ikebana flower arranging classes - what a joy that art-form is, so clean and elegant. In some respects, things that I strive for in my own more contemporary pottery. 
  I noticed that part of the Ikebana presentation was enhanced with the vessel used to hold the arrangement. Depending on the bowl or vase, the arrangements are held in place with either floral foam, or a "Kenzan" - the metal item full of sharp spikes to push your flower and garnish stems into. (Often called a "Frog" in English)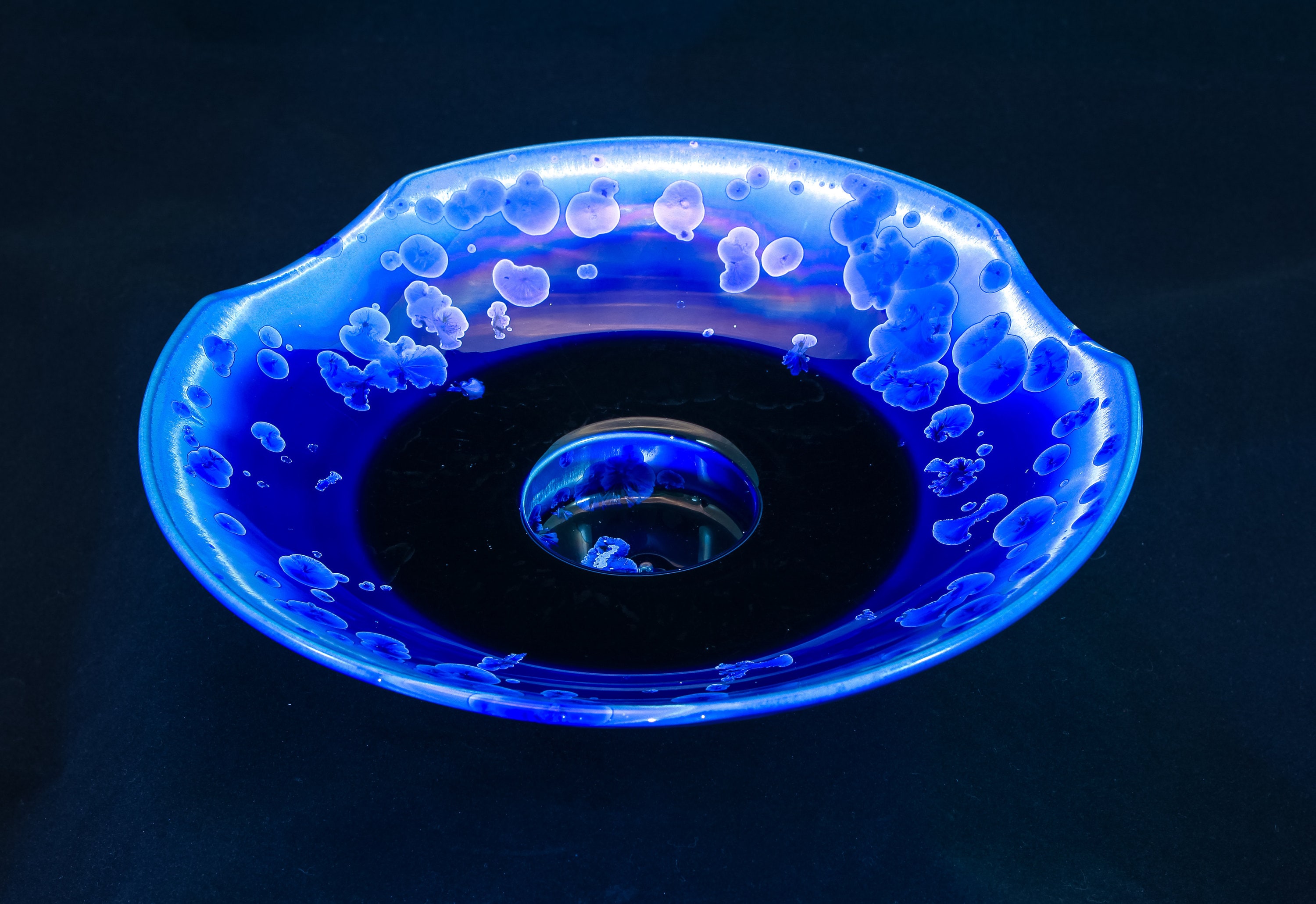 Often, the Kenzan is partially hidden in a recess within the bowl or vase and covered with water for the arrangement. I already create some bowls with a similar recess at times, so I jumped in with both feet . . . I am now making a special line of Ikebana vases and bowls designed expressly for those who practice this elegant art-form. One of the benefits of this project is that many times the Ikebana bowls can have dual use as presentation bowls for salads, pasta or just home decor.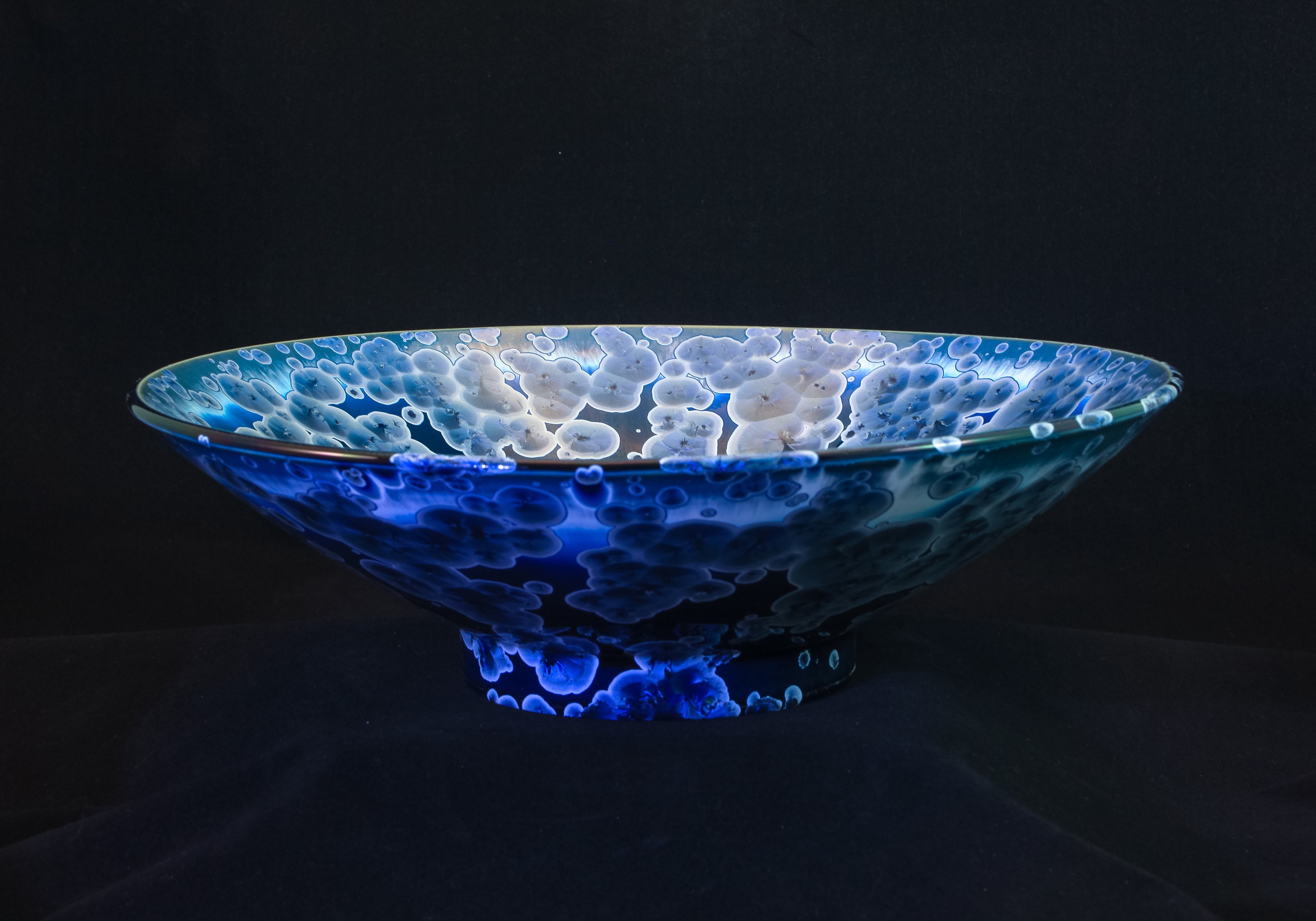 The pieces are challenging to create and have a special flow to them. Very clean simple lines accentuated with my love of crystalline glazes. This past week, we opened a new kiln load with several Ikebana pieces inside. As with all crystalline glaze runs, anything can happen with colors, coverage, crystal size and frequency. I held my breath, but I must say, this load was spectacular.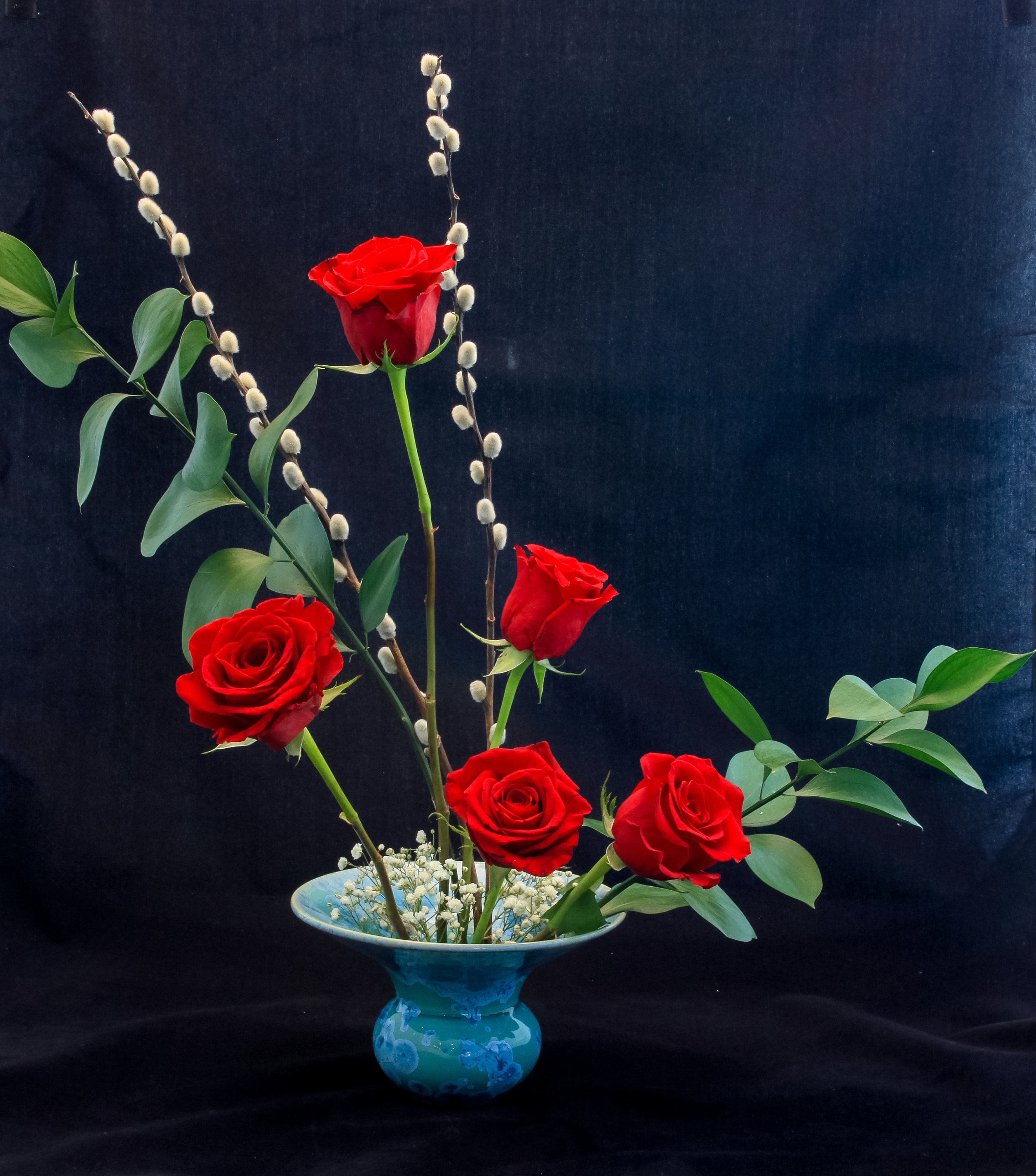 I am proud to let my past customers like yourself, first look and chance to purchase any of these new Ikebana items and vases before they are marketed on other platforms. 
I have posted them on my private site at: - Please go take a look and let me know what you think.