Blog | eMail Story 8/27/22 Some great things are happening here in my Marco Island studio . . . I virtually am full time working on perfecting the crystalline process. So beautiful, yet so finicky with the slightest changes producing boom or bust results. So incredibly rewarding, yet so exasperating at times.
First - I have purchased a new small test kiln to help me quickly create new crystalline glaze formulas on specially created test tiles. So important to test and record the process BEFORE trying out a new glaze and firing schedule on my large gallery pieces.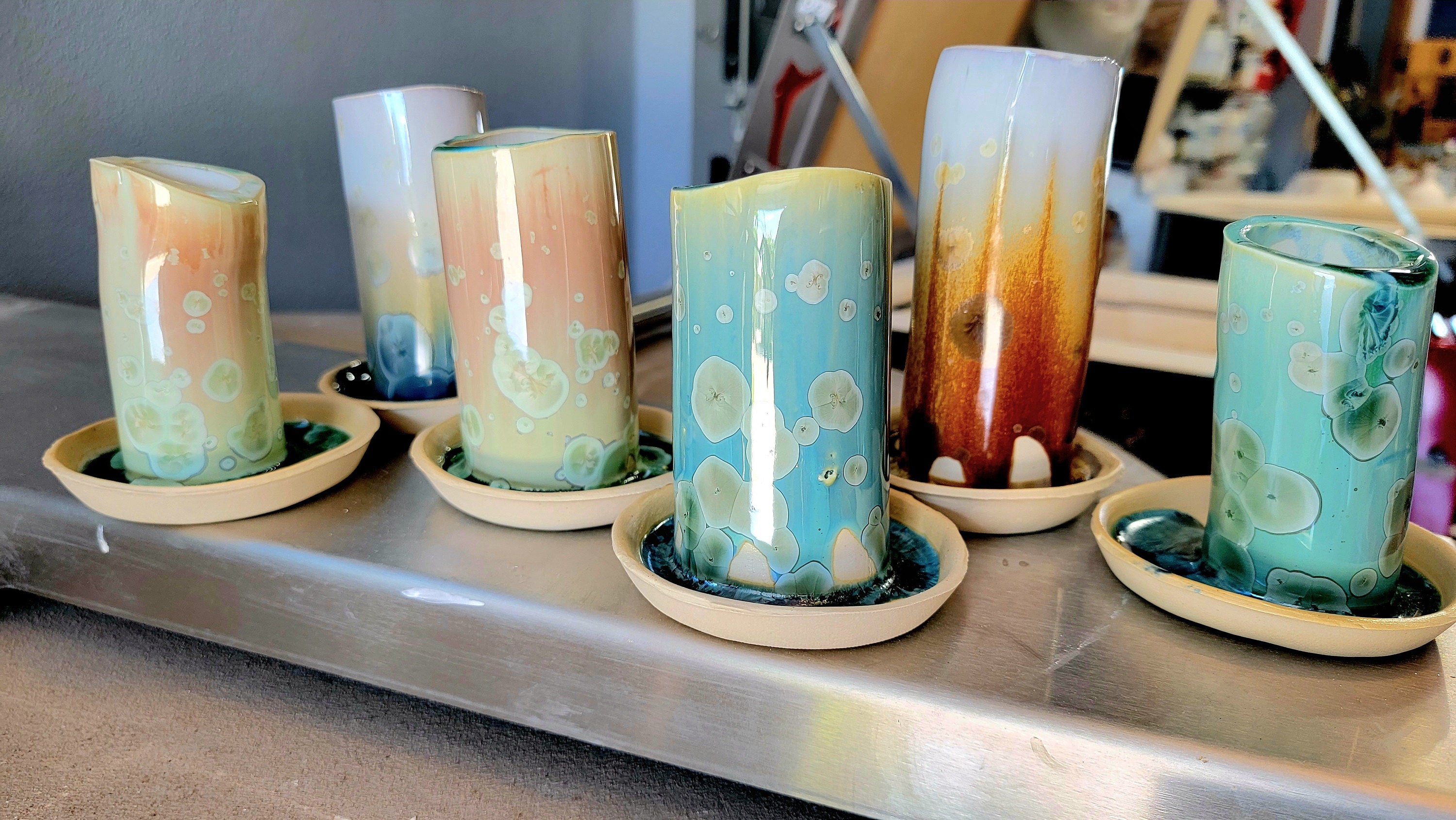 Second - I have secured a large and much taller kiln dedicated to only crystalline, cone 10 firings. My latest vases are ranging in the 12" to hopefully 20" tall range, so the prior kiln was just not tall enough to accommodate the pieces. I am also creating platter bowls in the 15" to 20" wide range, This kiln will handle both of these larger pieces of art. Hopefully, I'll have some very large coming attractions for you very soon.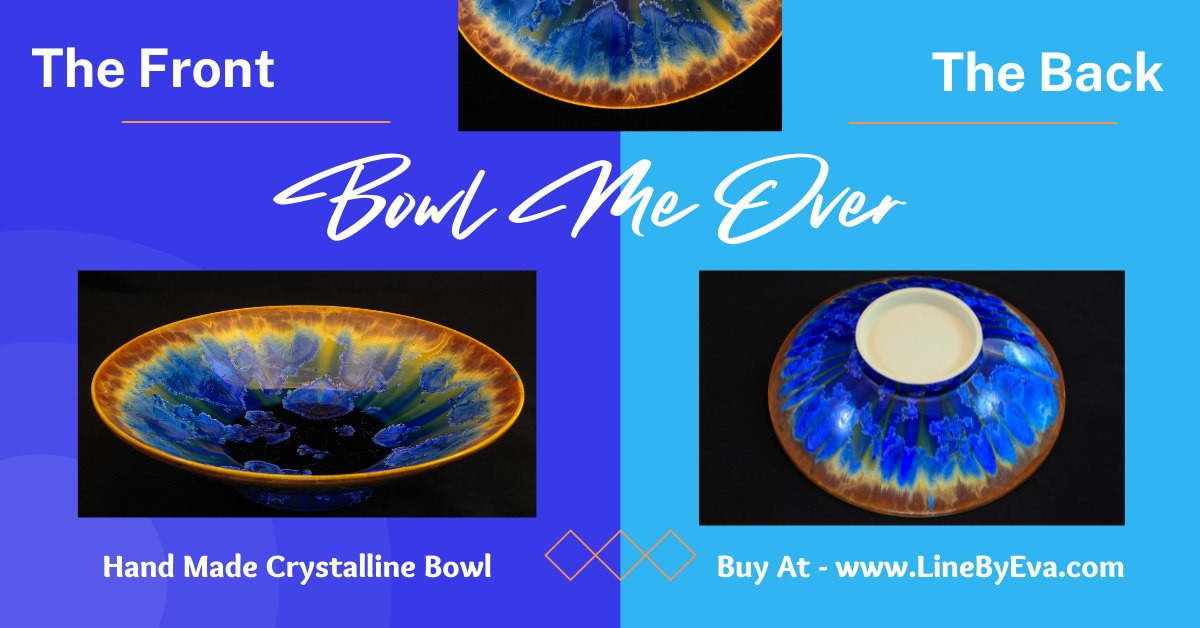 Third - I spent the past couple of weeks creating some smaller vases, these are items with some unique shapes, carving and embellishments. I also have been blending several of the new glazes together for testing and just the sheer joy of seeing what might happen. While there were several absolute failures, there are also 20 new items on my store that are both fun and some affordable crystalline art.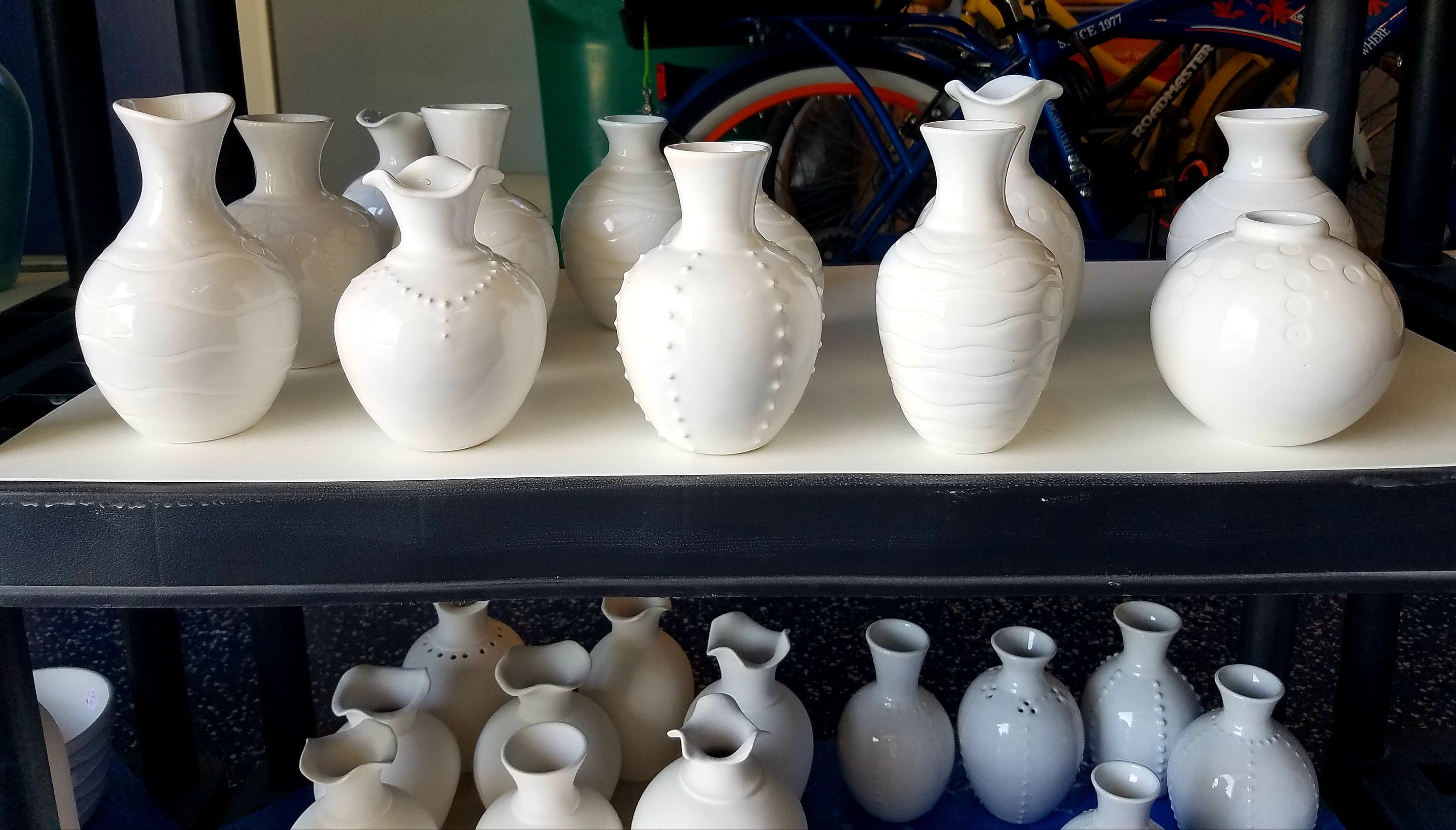 Be sure to check them out and don't forget to use your Friend code that I previously sent you, during check-out for an extra 15% off. Thank you for your continued support. I love the direction that my pottery is leading me, can't wait to see what comes out of the next kiln! 
Yours in Clay,  
Eva M. Kubinsky