Slava Ukraine
We all see it . . . the horrors of war in the Ukraine. The feeling of helplessness, as we stand aside and see untold suffering. But really, what can we do?
  We can do little things. A raging and flooded river all started with just a few drops of water falling from the sky. Yet together those drops become powerful.
The Dunedin Fine Art Center () took a stand - A Stand With Ukraine program where various artists were asked to create and donate a simple rendering of a Sunflower - the National flower of Ukraine.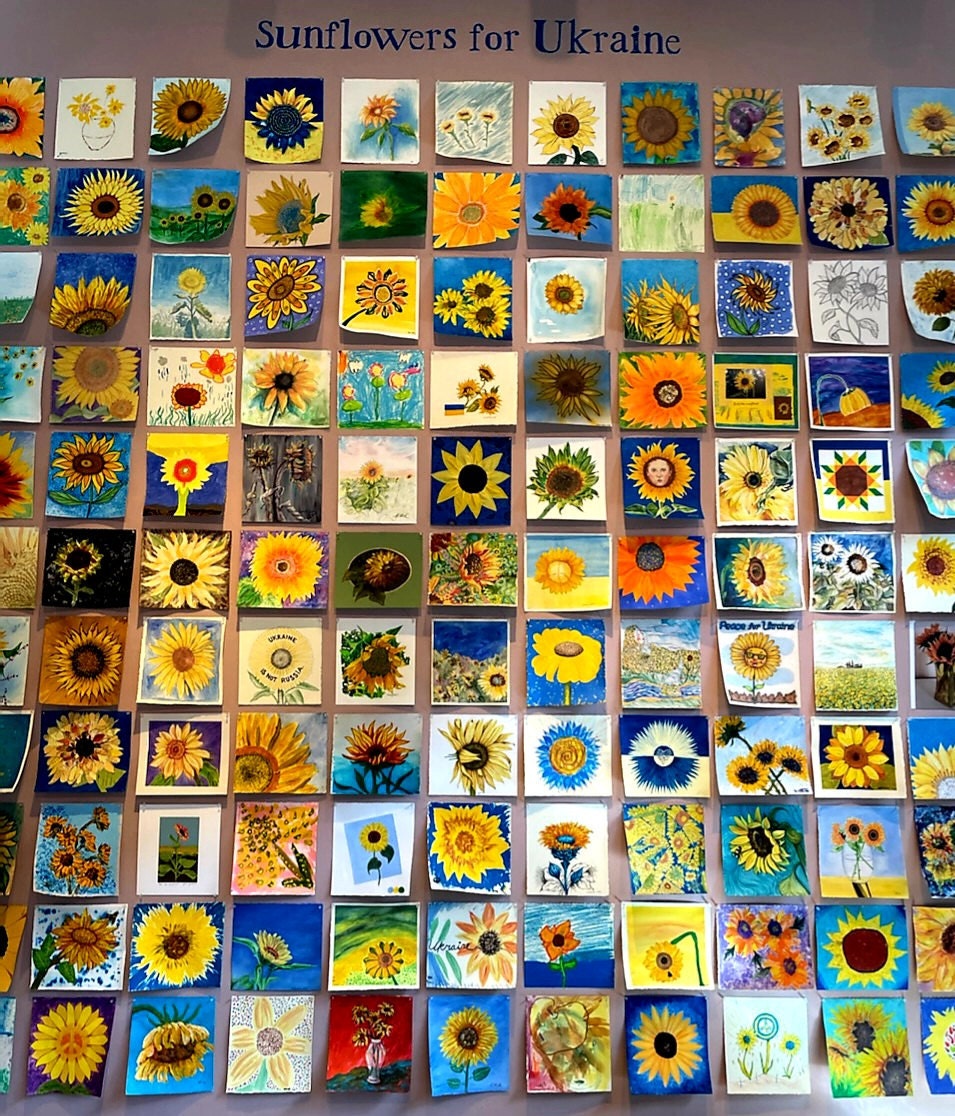 Those magnificent pieces of art were posted and sold for a donation of $10.00 or more. That effort which began on April 1st, will run until May 16th. It is just a little thing, but it has grown to other artists.  Their Clay Guild division has asked their members to create and donate a special Ukrainian colored piece of pottery. These items will join a mix of various artistic mediums all for sale at the Fine Art Center until May 16th, 2022.
To that end, pottery mates Eva M. Kubinsky and her friend Susie Hauze who are both members of the Dunedin Fine Art Center, have crafted twelve items for their fundraiser. Little things, replicated by many, can add up to something big and special. So what can we support that is personal and special?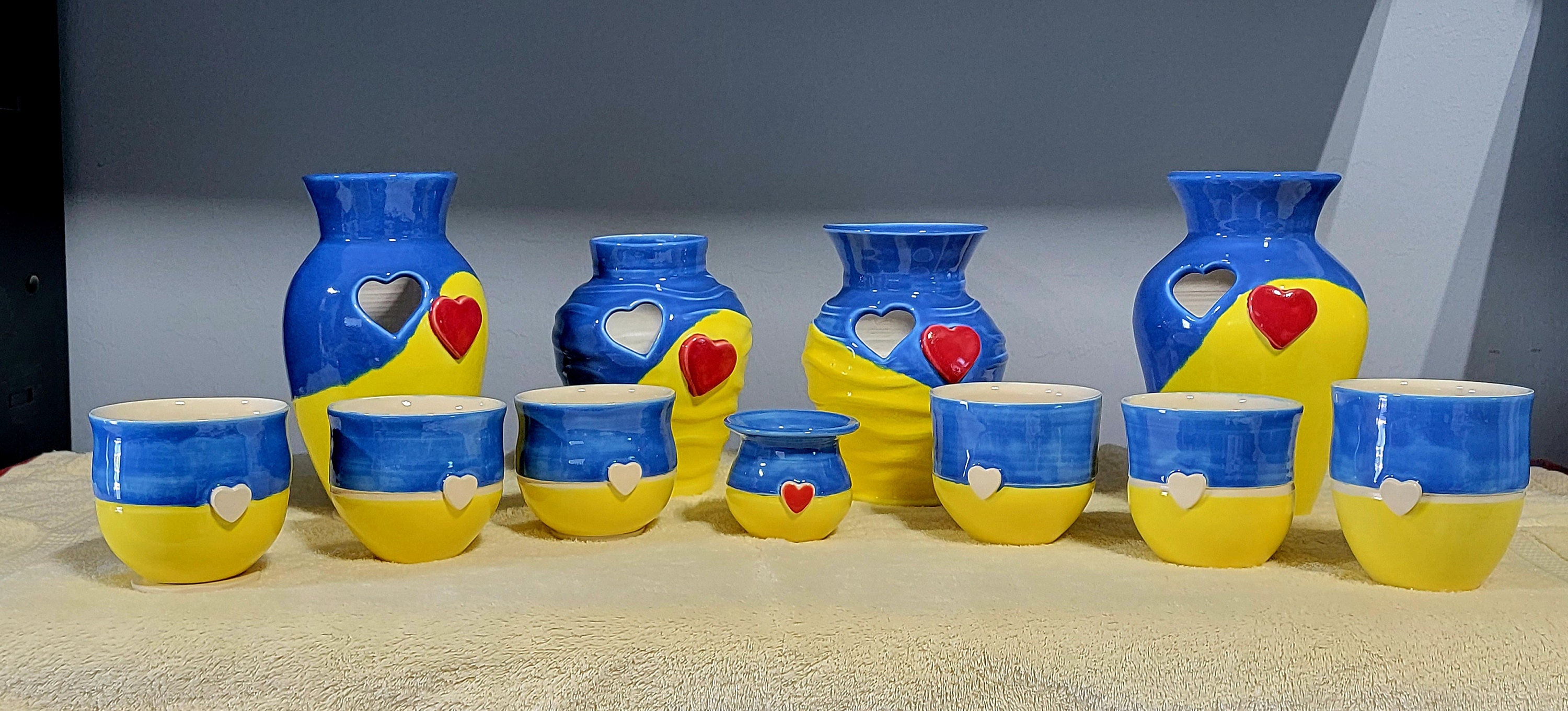 The World Central Kitchen () is special. The program is the brainchild of and is led by, master chef Jose Andres. He and his team have dedicated their non-profit efforts to providing meals to those in need.  
Starting in 2010 with the Haiti earthquake, they have traveled the disaster circuit around the world . . . New Orleans and Puerto Rico for hurricanes, famine in Africa, pandemic COVID relief here in the USA and worldwide to name a few. There was even meals provided to our first responders and Capitol police during the days surrounding January 6th. When there is a food need, he and WCK is there.  Right now, that need is the massive war-torn refugee crisis in Ukraine. This also includes those gracious neighboring countries that are helping provide shelter and support to those who have been driven from their homes.   
, this is where 100% of our art donation money is going . . .    
Recently, Chef Andres said,
   "Food cannot wait for tomorrow, next week or next month. It is needed today!"     
He feels that cooking and eating together is what makes us human. It is not just food or packaged rations, it is YOUR own cultural food that makes you feel better. He always includes local and regional chefs in the mass production of the desired and much needed meals. A taste of home, that is the power of a plate of food.
That is the power of little donations and small sales building to support something that truly is big, powerful and very special. Slava Ukraine.
Yours in Clay,
Dr. Eva M. Kubinsky
Eva was born and raised in Bratislava, Slovakia which borders Ukraine. She escaped with her family in 1968 with nothing when the Russians militarily invaded and seized Czechoslovakia. As a young girl, she immigrated to the United States, became a citizen and later a renowned cosmetic Dentist in Seattle, Washington. She now resides on Marco Island, Florida creating pottery and supporting her favorite charities.