The Silver Gilding is Back . . .
   Recently on some special vases, we have been experimenting with applying a silver metallic finish to the rim or top of the shaped vase to make it very eye catching and elegant. It was exquisite and several folks commented and purchased them.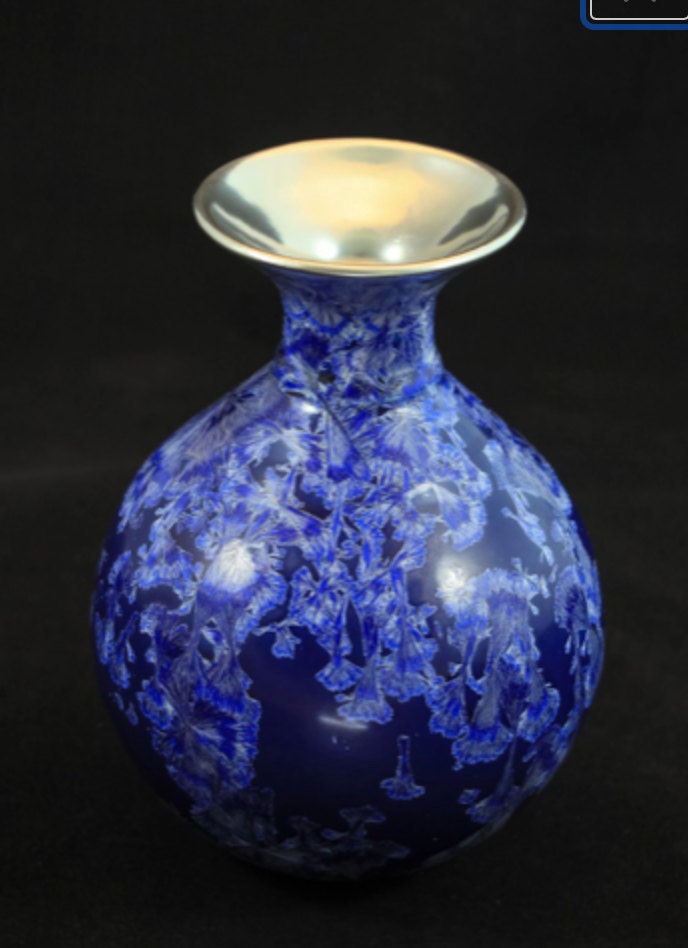 However, over-time, the silver, like many silver products would begin to lightly tarnish. What was worst was that it really was not polishable. The silver gilding was very soft compared to the hard glass vase and it would scratch easily. This was a problem and we had to retire the practice and pull all the silver gilded vases off of our stores. We needed a solution.
  Our first solution was to apply a clear gloss lacquer, varnish or other protective spray to seal the silver and maintain a shine . . . Ugg. The acetone and other solvents within the sealants instantly melted the silver coating, completely ruining the vase's silver finish. We would have to use chemicals and sanding to completely remove it and start the gilding over again.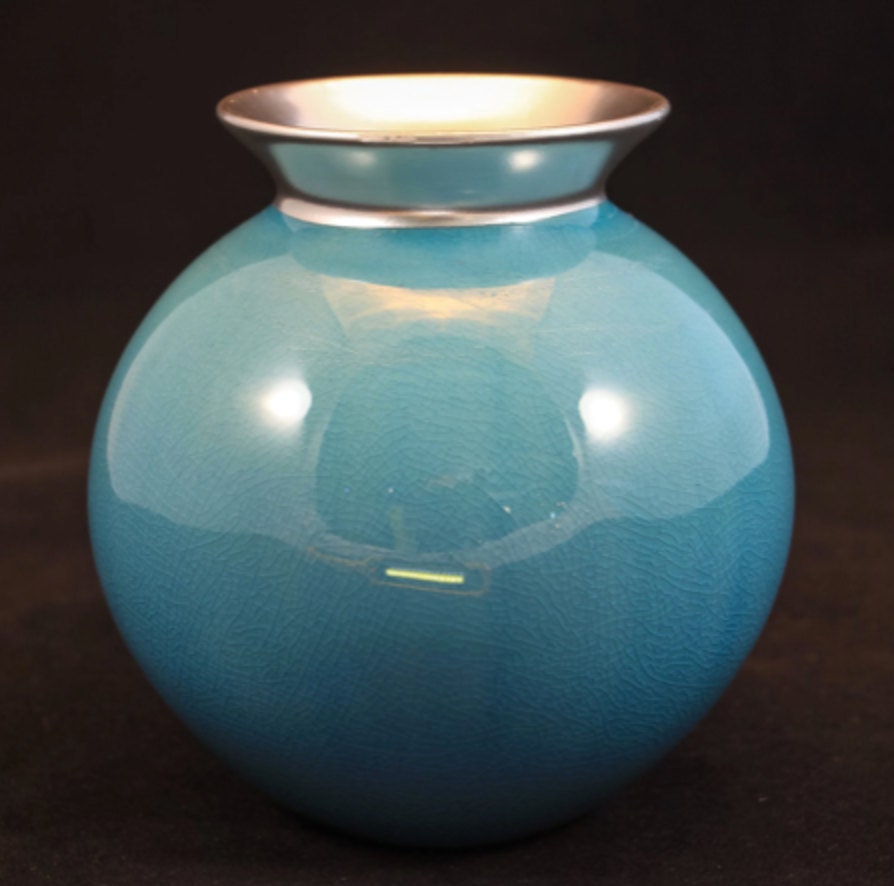 Yet, starting over was not going to be a quality option if the silver gilding remained soft and tarnished. Some research led us to the automotive industry where a number of commercial sealers were available to give your car's finish a hard protective clear coating. A surface that was impervious to sun, rain, sleet and rugged outdoor conditions - This sounded interesting.
  Yippee . . .
   We settled on a ceramic spray that you apply, let sit for a short time and then with a soft cloth, buff it to a clear shine . . . We are happy to report - It Worked!  While it deepened the silver color slightly, it gave it a hard clear surface that was completely waterproof. Plus after weeks of shelf-sitting, the silver did not begin to tarnish. It appears that the problem was solved and we are bringing back the vases that were previously gilded and now ceramic sealed. We will once again look for the occasional vase that a little silver finish makes it really special.
   Note . . .
   The best candidates for the silver rim seem to be the incredible crystalline vases. During the high-heat kiln run, that glaze melts and runs off the vase easily. We create small saucers to place under the vase to catch the molten glass glaze as it runs off the entire vase. In some instances, the rim sheds its glaze and become slightly discolored as the base clay underneath the glaze shows through. The silver coating is perfect to add another layer of uniqueness and elegance to this already wonderful medium.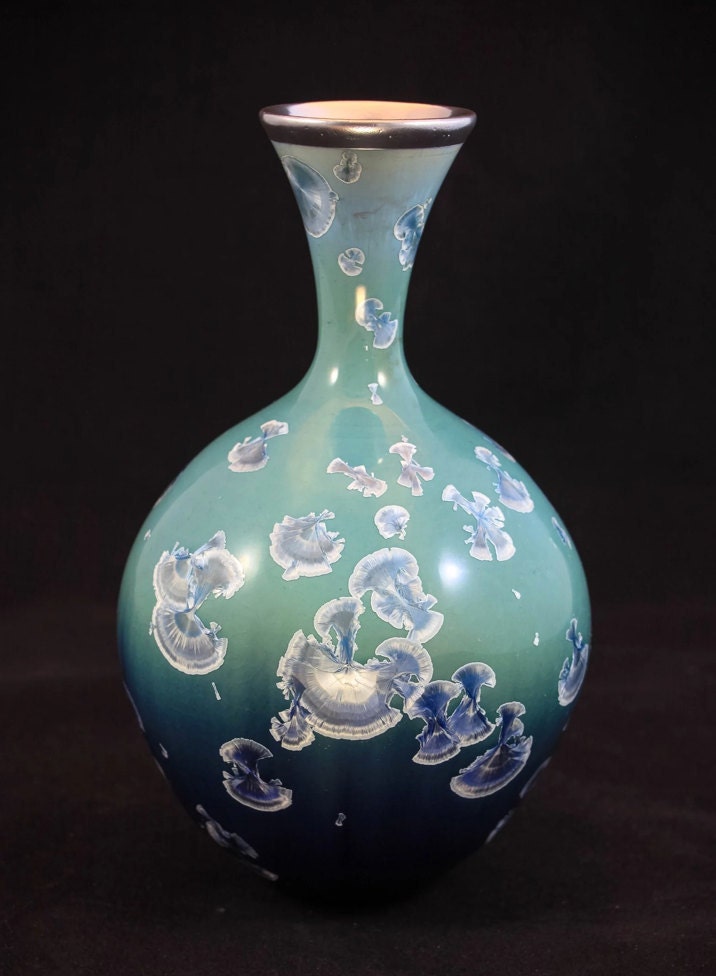 Take the Silver Gilding challenge - Look through the store and spot the 4% of our vases that feature this special finish. In the future we will identify and add even more over time. 
Yours in Clay, Dr. Eva Kubinsky