I have a thing about Bud Vases . . . The little guys just make my day. Simple and elegant, it doesn't take much to find a little blossom, slip it in and light up my heart. All the more fun if I can light up someone else's heart.
   That is one of the reasons that a Bud Vase is one of my favorite gifts to all of my friends and family. They are simple, easy to fill with home or store bought flowers and make little personal niches come alive.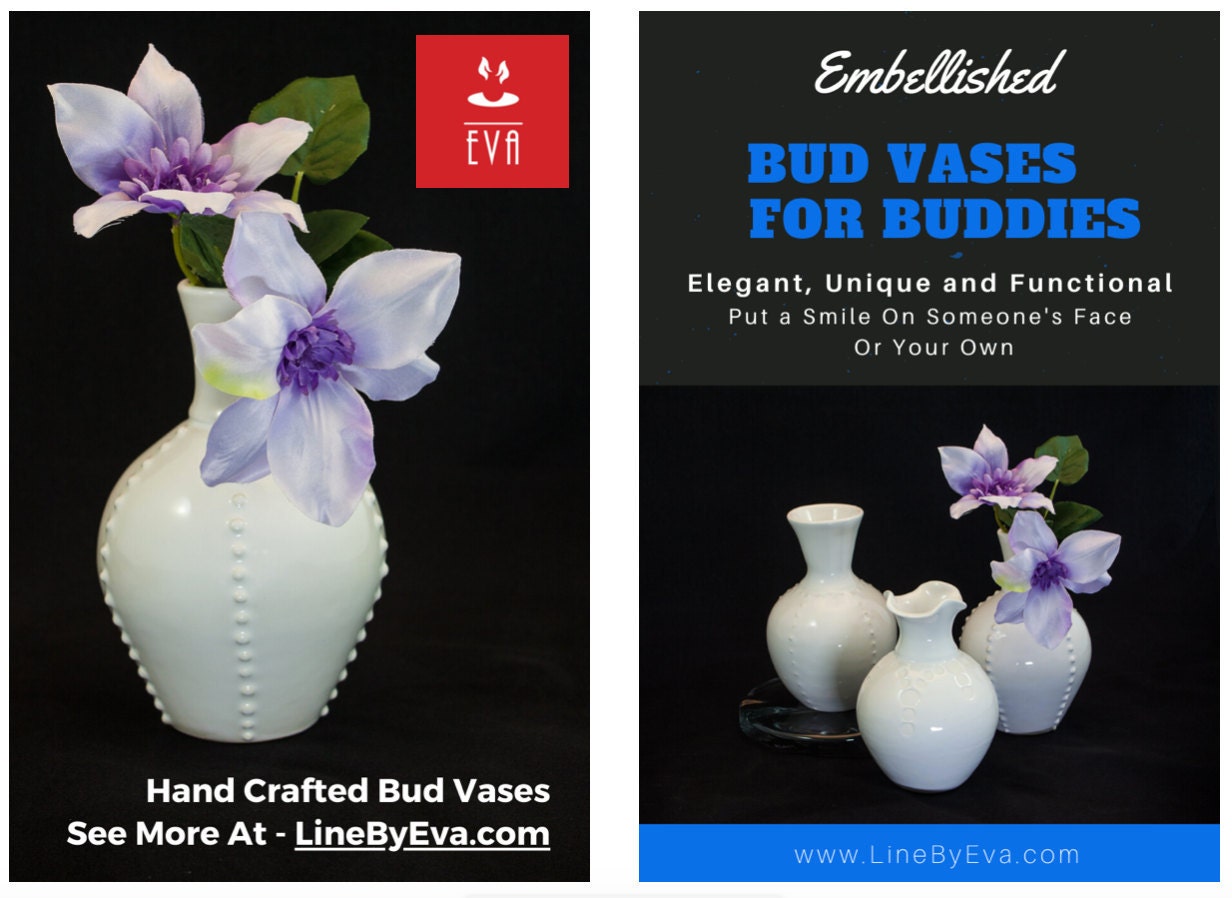 While I adore the simple elegant bud vase, I had two thoughts.
 Why does the bud vase have to be relegated to only small flower displays? What if you used a "Frog or Oasis" in the vase and went big? Hmmm. So I did that and that looks fun.  
What if you re-imagined the Bud Vase, still kept it small, but changed the paradigm of how you present the small flower container? So I did that too. The total vase is a lot bigger, but the presentation is cute and personal. It's just in a bigger package.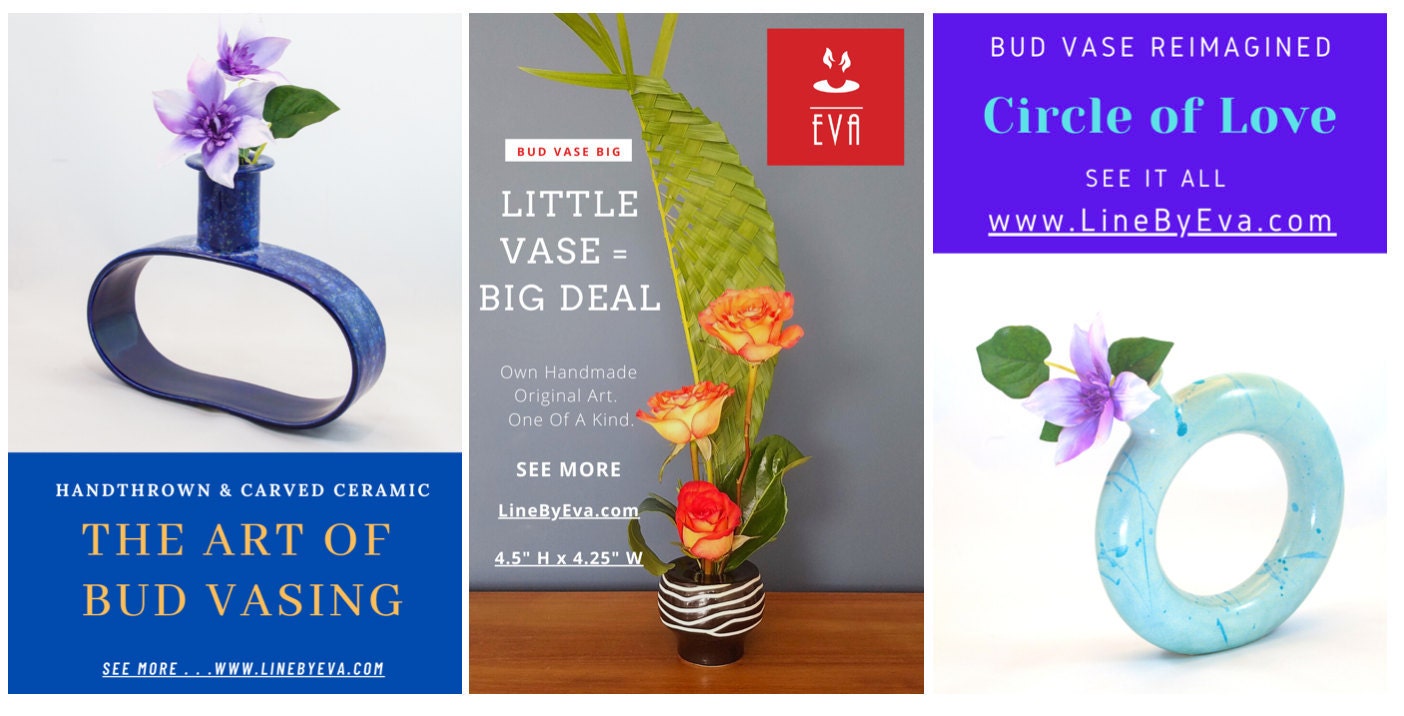 I recently was commissioned to create 40 Bud Vases as gifts for all the couples who attended a wedding rehearsal dinner. The order came with an interesting set of directions as well - "Make all of them white, classy but each one needs to be unique and with an edge."   OK - that is a bit of a challenge - Take a peek. What a fun project.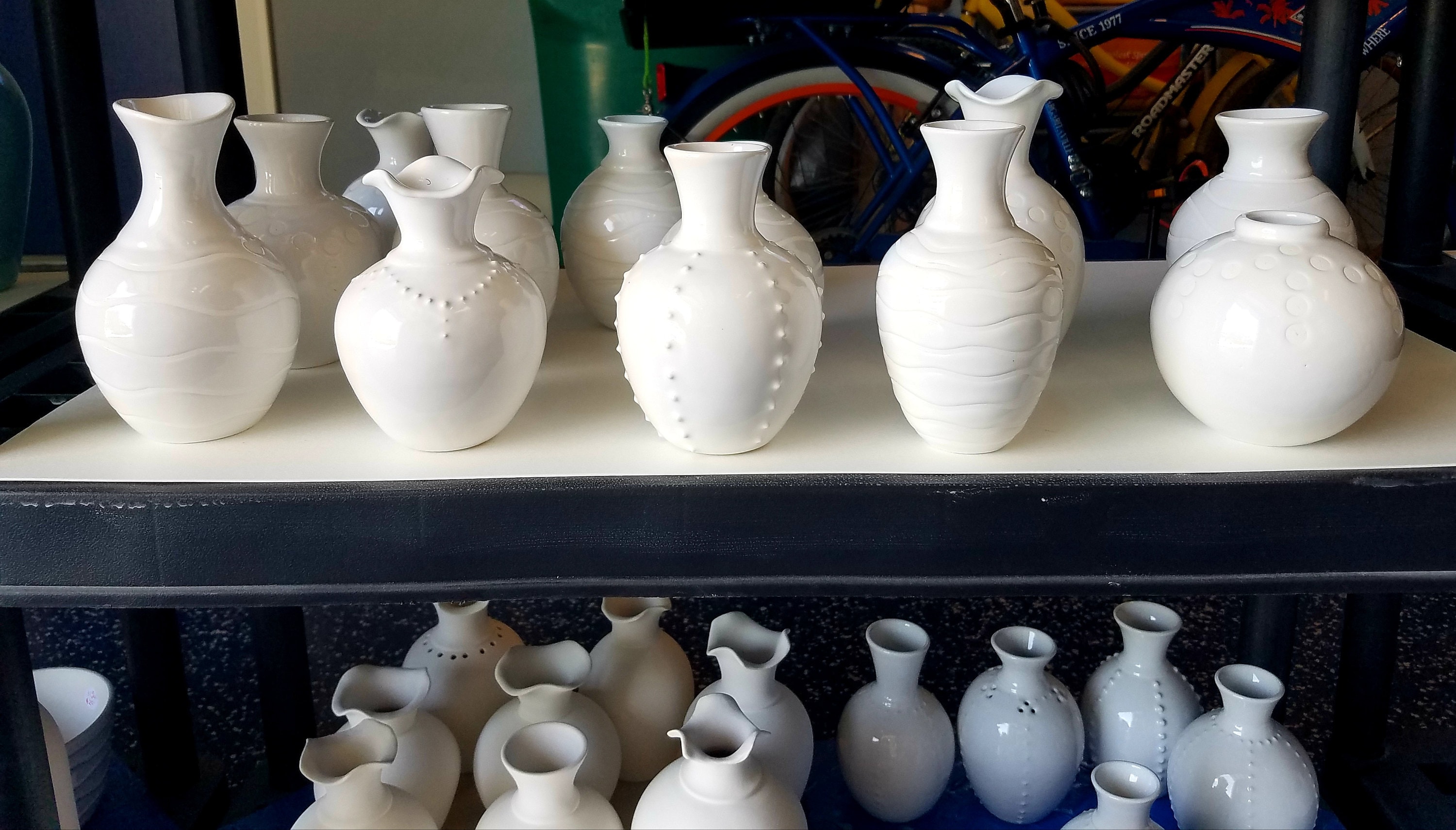 As you can see, a Bud Vase can be simple or grand, classy or with an edge and with the proper motivation you can go big for your Buddies and brighten someone's day - even if that day is your own.
Yours in Clay,
Dr. Eva M. Kubinsky