The opening of a Kiln is a humbling hold your breath moment. You hope and wish for the best, but sometimes, especially with a new or glaze experiment, you just don't know what lurks inside this warm tomb where you have buried your precious babies to incubate into beautiful works of art . . . hopefully.
Now, after months of experiments, I am trying to master the Crystalline Glaze process, the holy grail of unpredictable beauty. I have just produced my own unique custom Crystal Glaze vases. I couldn't be more excited and proud.
Elegant, precious and one of a kind. The crystal process is difficult but so incredible and beautiful.  Each crystal is similar to ice crystals that form on a winter window.  If you are looking for something special - You found it with this line of soft blue and soft green crystalline vases. 
The crystals are indiscrimate, you do not know how large, how many or where they may or may not appear on your vase. Glaze thickness, number of coats, type and quanity of certain chemicals, heat and kiln time all play into the final product - Which you can never tame, but you can encourage.
This first set of 7 soft blue and 5 soft green original vases found here in my store are my first production run for sale.  I am excited and at the same time challenged to further refine and tune the process for each subsequent Crystalline run.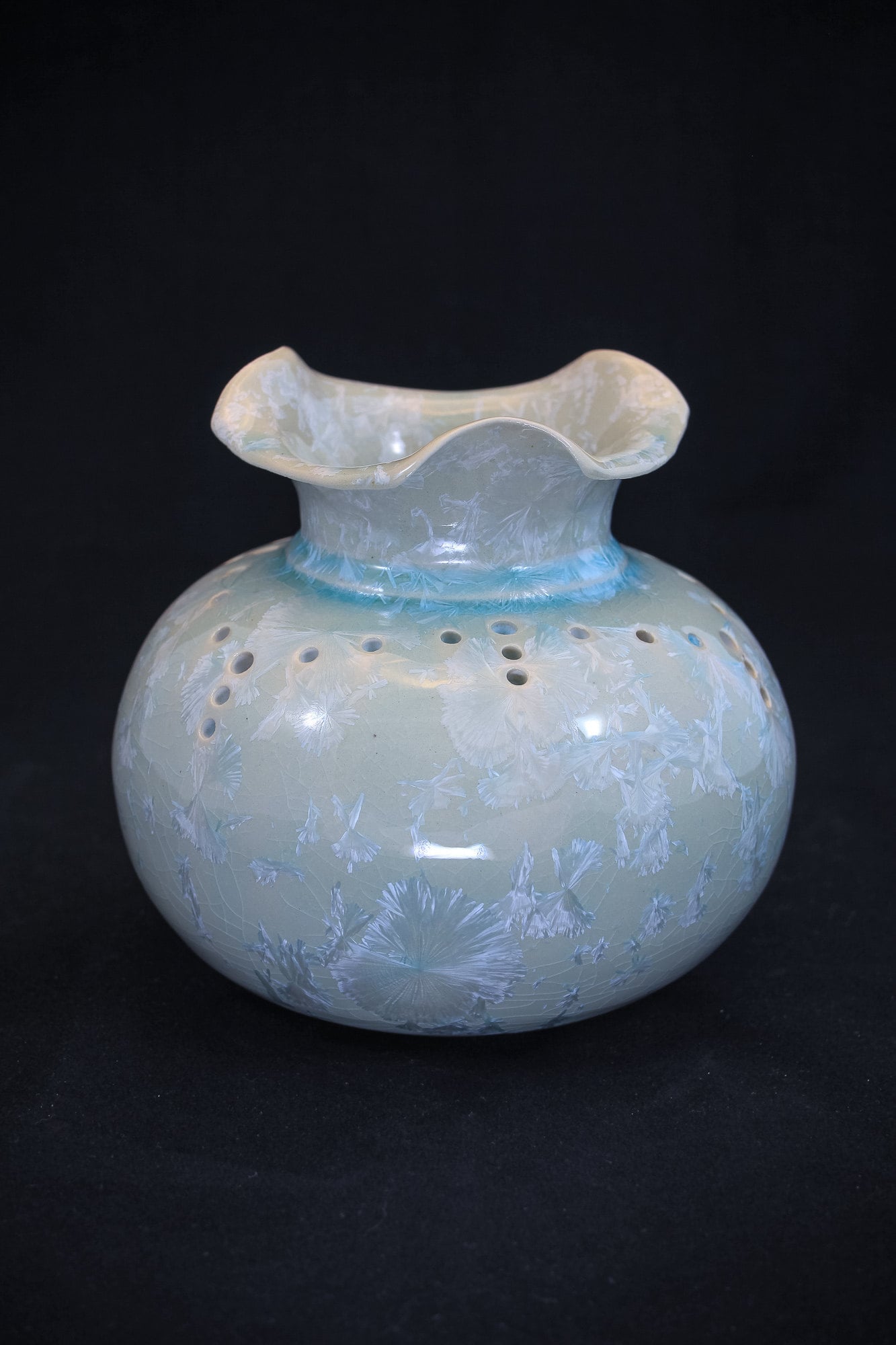 Please take a look at these vases here on my store and I look foward to creating more Crystalline vases in the future - Let me know your thoughts.
Yours in Clay
Eva