Just fun and wacky enough to be an instant hit. Far better than the Pet Rock of the mid-70's. An Air Plant Condo is actually the perfect way to display your Air Plants in their own little hi-rise building. Heck, there is even a Penthouse on the rooftop level!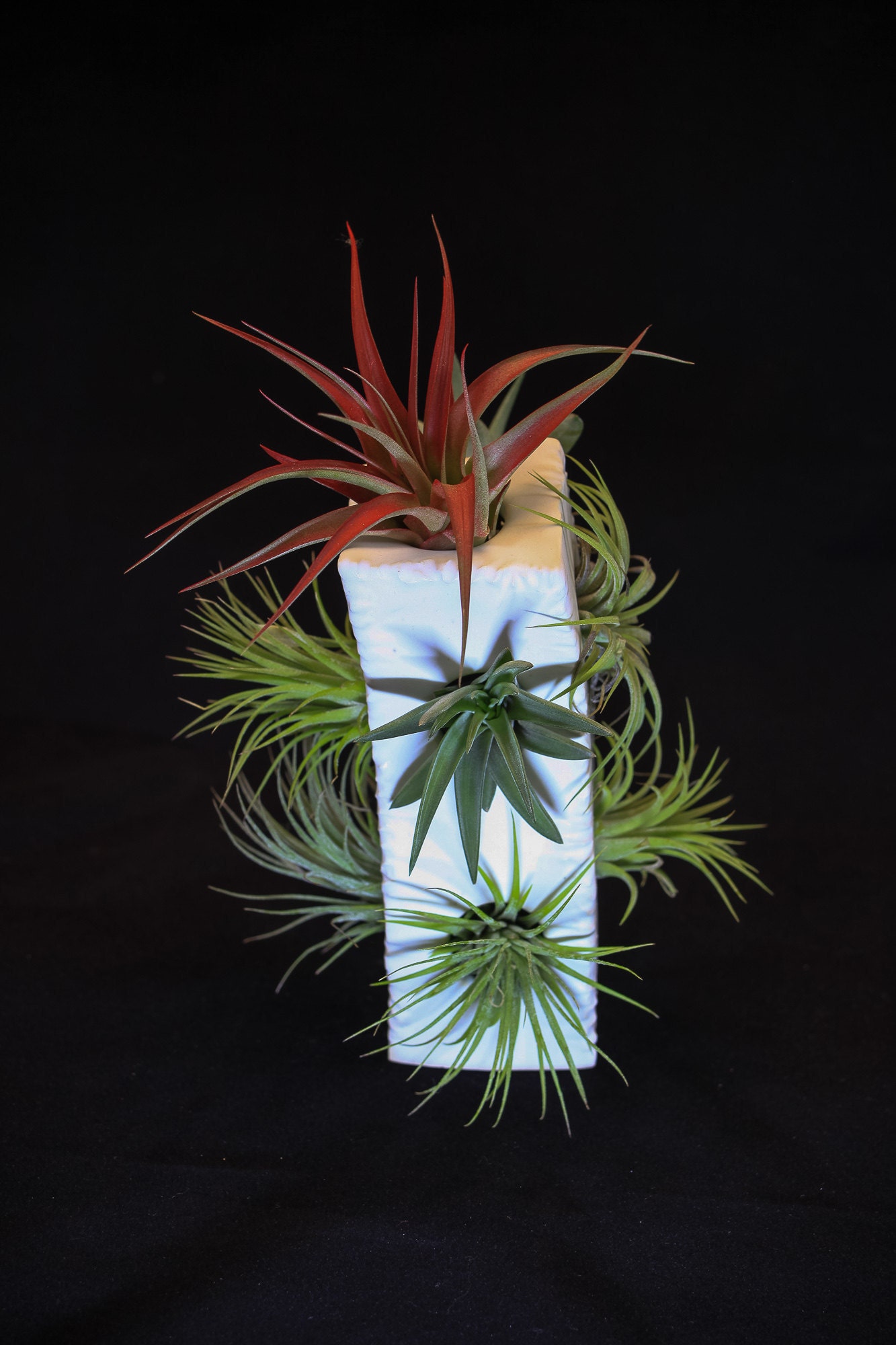 For those who are lacking in their knowledge of what Air Plants are all about, they are from the Bromeliaceae family and tout around 650 individual species of the evergreen and sometimes flowering perennial. They come in many shapes, sizes and colors. True to their name, Air Plants survive and obtain their nutrients from the "Air" via humidity and common rainwater. They naturally occur in forests, bayous, mountains and deserts from the Caribbean through the Southeast US to Mexico, Costa Rica and Argentina.
    This makes them the ideal indoor or outdoor plant - virtually impossible to kill them, especially if you just leave them alone. A quick mist once or twice a week and occasionally soak them in a bowl or sink for :20 minutes if they are looking overly dry. That's it. The best part is they also have babies . . . called Pups which grow spontaneously on the plant and are easy to separate and live in their own Condo Unit once they are established.
  Air Plants can be affordably found in Garden Centers or via an Online Search. Even more fun, if you live in an Air Plant region, it is a hoot to go on an Air Plant discovery safari and collect them yourself.
  Our Air Plant Condo family come in various sizes, colors and shapes to match your mood and personality. Mix and match them to make your own Air Plant Village.     
: Tall - Medium - Short - Mini (Ranging from 10" to 3" in round and square)
:  Gloss Black - Matte White - Turquoise Blue
:  Straight - Bent - Twisted (No judgement - Just go with your gut)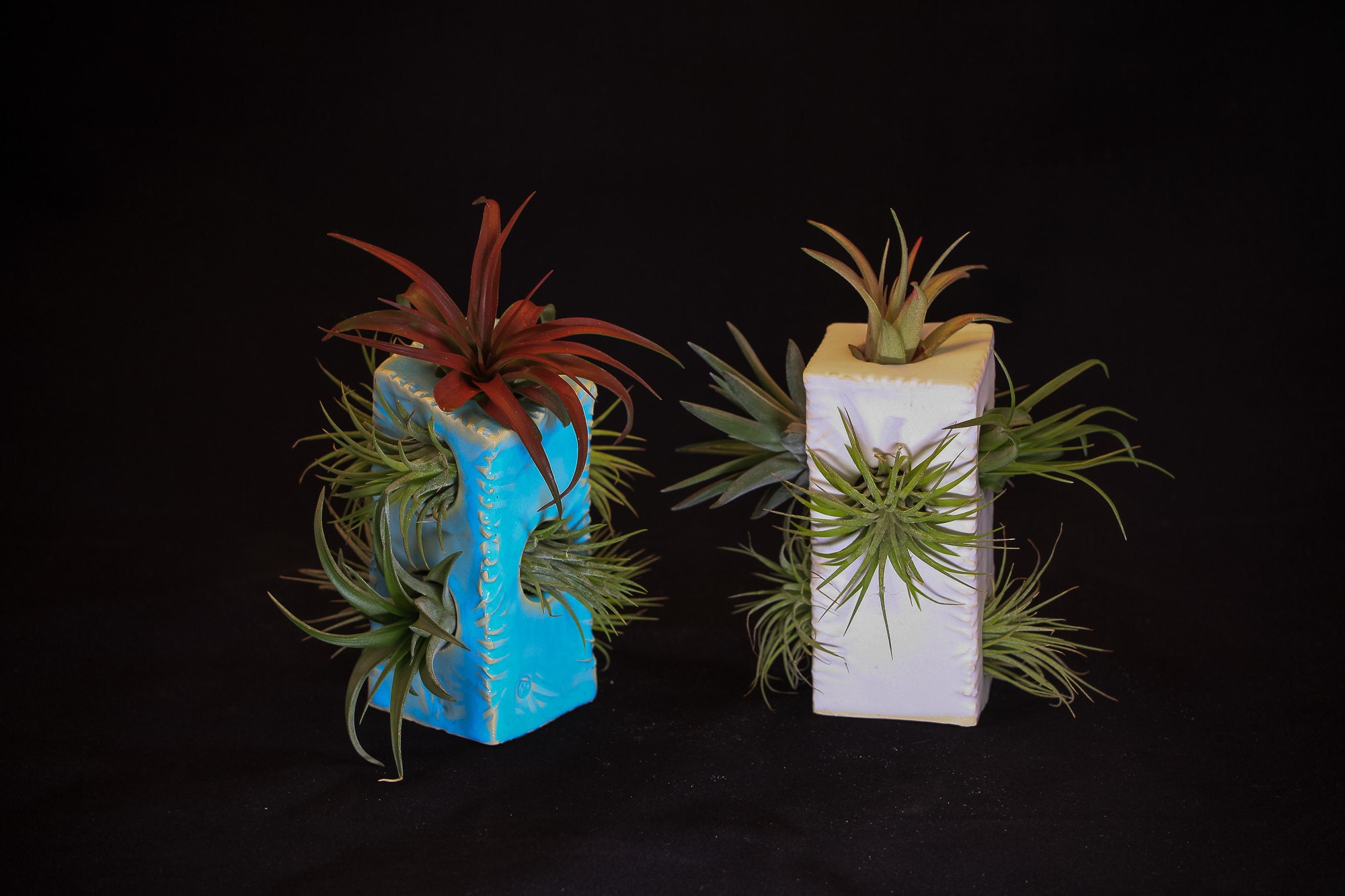 Air Plant Condos are the ideal gift to cheer someone up - Including Yourself - as they are the perfect companion that is not only fun, but borderline eccentric. Now you can create your own Condo Villages and fill them with wonderful tenants of your choosing. Told Ya . . . Way better than a Pet Rock!
  Locally, the Condos are available in Naples and Estero Florida at the highly touted Driftwood Garden Center, who also sell quality Air Plants and our website -